Software for quality management and quality consistency in film and sheet extrusion.
Thickness Control Software
Thickness Control Software (TCS) is a state of the art electronic control package for the automatic thickness/edge bead control of extrusion and coating dies equipped with Automatic Die Controls (Electrically controlled die bolts).
TCS is a user-friendly interface which is fully integrated with the thickness measurement software, leading to simplified usage and easy adaptability.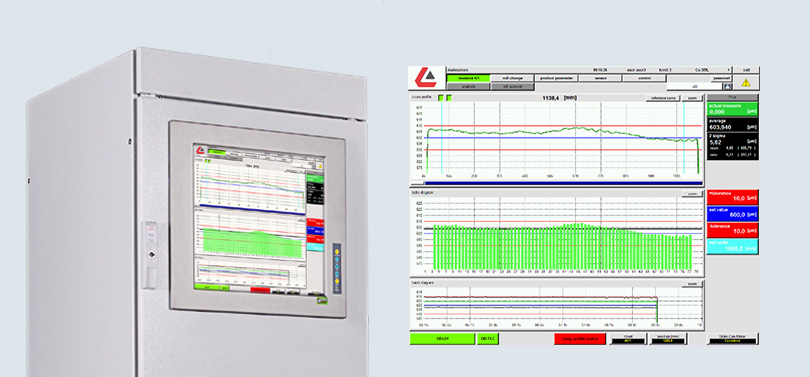 HMI Unit
Our HMI family offers a wide variety of mounting designs as per the requirement and choice of the user. They come with a robust Industrial PC to process and display production data.